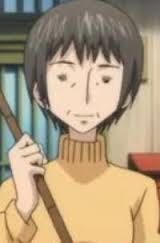 Masako Hanazono
Profile
華園 昌子
Hanazono Masako
Masako Hanazono is Hikari's mother. She is a kind and good-natured person who seems to accept Hikari's activities, such as taking care of Kei overnight or suddenly travelling to London, without too much fuss. She frequently welcomes Hikari's friends to her house, usually without warning on Hikari's part.
However, Masako does lament that Hikari is unusually strong for a girl (such that she finds it difficult to even see Hikari as a girl at times) and absolutely refuses to allow her daughter to enter the kitchen, well aware of Hikari's destructive inability to cook.
Ad blocker interference detected!
Wikia is a free-to-use site that makes money from advertising. We have a modified experience for viewers using ad blockers

Wikia is not accessible if you've made further modifications. Remove the custom ad blocker rule(s) and the page will load as expected.